It's Fall! Bring out your sweaters and your scarves, grab yourself an apple cider and head out to one (or all five) of these five fresh events happening in Georgian Bay this month. I don't know about you, but this is my favourite time of the year, especially in the Georgian Bay area. Those fall colours are spectacular and where better to check them out than in the Beaver Valley? Have you gone for a hike in October in this area? You should. You get some of the best sweeping views of the brightly coloured trees in all of Ontario here. Just sayin'.
This month includes more games, movies, apples, and something spooky, of course!! Make sure you mark your calendars! You don't want to miss these events!!! Let's be real, no one likes a case of fomo.
We can't take credit for any of these cool events. We'll just be partaking in the merriment, or wishing that we were.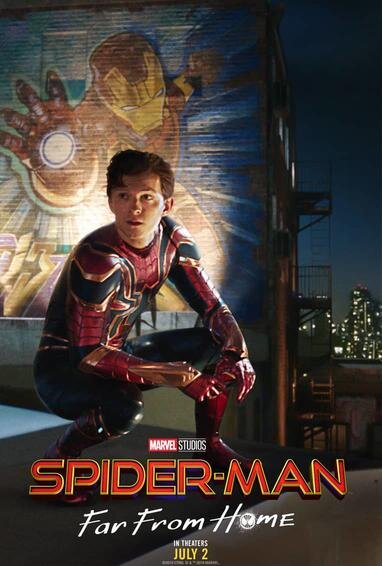 When/Where:
6pm-9pm
Wasaga Beach Recplex
Who doesn't love a good date night? And what is more classic than dinner & a movie? For the price of the dinner, you also get to watch a movie! On Oct 4, it's Spider-Man Far From Home.
The dinner will be provided by a local restaurant TBD.
When/Where:
5pm-9pm
Coffin Ridge Boutique Winery
Uh oh! You're going to have to choose between Spider-Man and games and vino! Eep! Which will you choose!?
This event is adults only! The Rockinghorse is bringing board games for you to play while you sip some wine or cider from Coffin Ridge.
Note: You must reserve your space, and this event typically sells out!
call the Rocking Horse @ 519-371-9921 to book your spot!
Oct 11-14 - Apple Harvest Festival
Where:
Blue Mountain, Thornbury & Clarksburg
When you think of fall, do you immediately think of apples and brightly coloured trees? We do. It's apple harvest season, so there's plenty of things happening in the area related to this tasty fruit.
So many events between the three towns, and places in between. Everything from live concerts, to art studio tours, to carriage rides to scavenger hunts. Make sure you check the schedule to plan your visit.
Oct 19 & 20 - Tom Thomson's Wake
Where:
Simcoe Street Theatre
A folk musical original! Pulling together songs & stories from loggers, lovers, friends & rangers of the legend himself, Tom Thomson. This collection of stories helps paint a new image of Canada's most iconic artist. With an original score by the Shipyard Kitchen Party. Directed by Dean Hollin and featuring Craig Ashton, Julie Leblanc, and Dean Hollin.
Oct 26 - Halloween at the Marsh St. Centre
When/Where:
7:30PM - 11:30PM
Marsh Street Centre, Clarksburg
What kind of people would we be if we didn't give you at least one ghoulish event to attend in October!? Terrible! Just terrible!
Get your best scary costume ready and expect to be spellbound. Chris Scerri Presents a night of music, drinks and dress-up.
There will be a prize for the best solo & couple's costume, so get your thinking caps on now! Make it count!